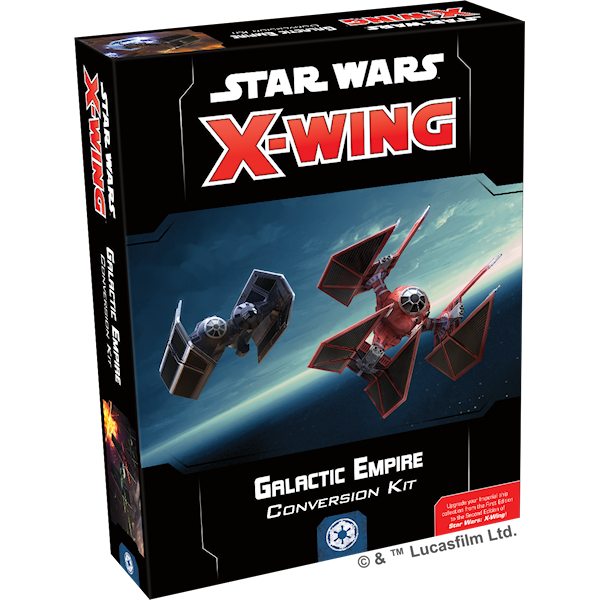 Star Wars X-Wing Galactic Empire expansion, Enligsh
This kit contains all the components you need to upgrade your Imperial ship collection from the first edition to the second edition, including ship cards, upgrade cards, ship tokens, and maneuver dials. With the conversion kit, veteran and new players alike will be able to choose from a variety of Imperial pilots for each ship, then outfit those ships by selecting from more than one-hundred upgrade cards. All ships and upgrade cards contained in theGalactic Empire Conversion Kitwill be supported by theX-Wing Second Editionsquad-builder app at launch, giving you a deep pool of options for customizing each ship and squadron.
English version.
För 2 Spelare
från 14 år
Les mer
Fri frakt for privatpersoner!
Sendes senest i morgen
Fri frakt for privatpersoner!
Sendes senest i morgen
Produktbeskrivelse
Art. nr:

0841333105648

Varemerke:

Enigma